Camera Types
Production Technical Essentials
THE CAMERA
Working effectively on any editing system requires familiarity with certain technical concepts. These concepts form the foundation of everything that happens in the edit. An effective Assistant needs to have a strong technical understanding of the system in order to help keep the project on track.
This module is a primer to understand some of the key terms that need to be understood when using file-based material for editing. A good understanding of camera types and an appreciation of the various models, is very useful to have and exploit on a production.
Major brands that are of interest to you as an Assistant would be:
All productions start with a camera. These create the rushes that you receive to ingest for the editor to use. As an Assistant, it is essential that you understand what camera, or cameras, have been used and how the rushes will affect the productions workflow. We'll come to the workflow a little later in the course but for now, let's look at the cameras used in today's modern productions.
Film Cameras
Even with digital acquisition, Film cameras are still popular today, but their uses tend to be reserved for larger 'Hollywood' type productions. For use in Non-Linear suites, Film needs to go through a complex process of having the film developed, and then processed before being 'digitised' into a form that an NLE suite can handle. Additional metadata such as edge or film time-code is also passed onto the suite so that 'cut' lists can be generated to produce a final master reel. These reels used to be distributed to the cinemas for viewings but it is more common for digital reels be created for distribution..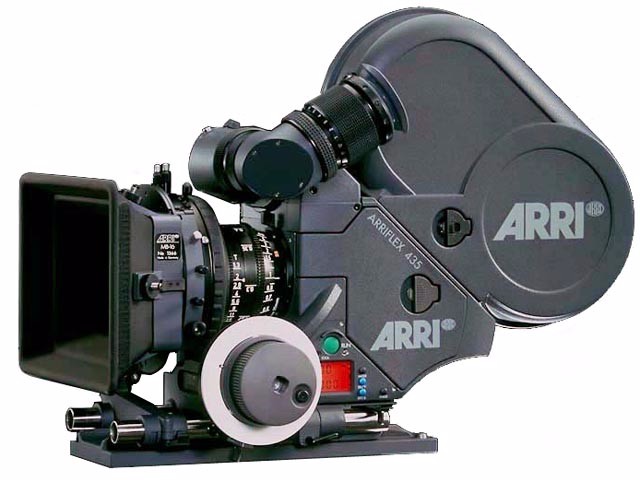 The Arriflex 435 Xtreme 35mm film camera
Video Cameras
For over 50 years videotape was the medium that was used to capture and store video for the broadcast and production industry. The tape that was used, has come in many formats over the years such as 2 inch and 1 inch, right the way through to Betacam and MiniDV, and has also varied by manufacturer. However, it was perhaps with the creation of small digital tape format of MiniDV that cheap high image quality (for Standard Definition at least) became available to the masses. It's format allowing editors to work with the native material picture quality on small, cheap NLE systems for perhaps the first time.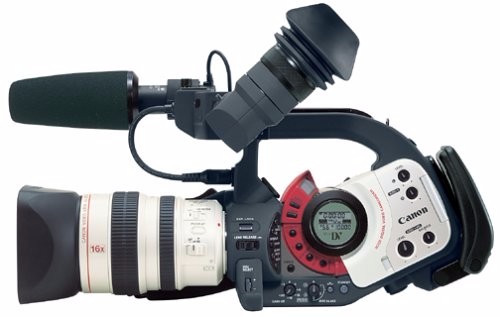 The Canon XL1 Mini-DV Camera.
Tape formats brought with them bandwidth limitations and expensive playback decks used for playback material and ingesting this into edit suites. The Offline and Online process was still dominant and linear suites still used for high-end productions.
The advantage that the tape format offered was that the medium itself offered some form of archive format that could be revisited at a later date and stored for long periods of time, when in a controlled environment.
Digital Cameras
With the event of High Definition television and new technology the Digital camera soon became the leading way of acquiring footage, with compression technologies becoming available for all users types, whether they are shooting a major Motion Picture, Drama or Ob Doc or a home project. The digital cameras obvious difference over its predecessor is its recording medium, digital disks or drives. By the very nature of the format, this meant that data has to be 'wrangled' from its cards or disks so that the rushes are held safely, and the recording medium be reused by the camera.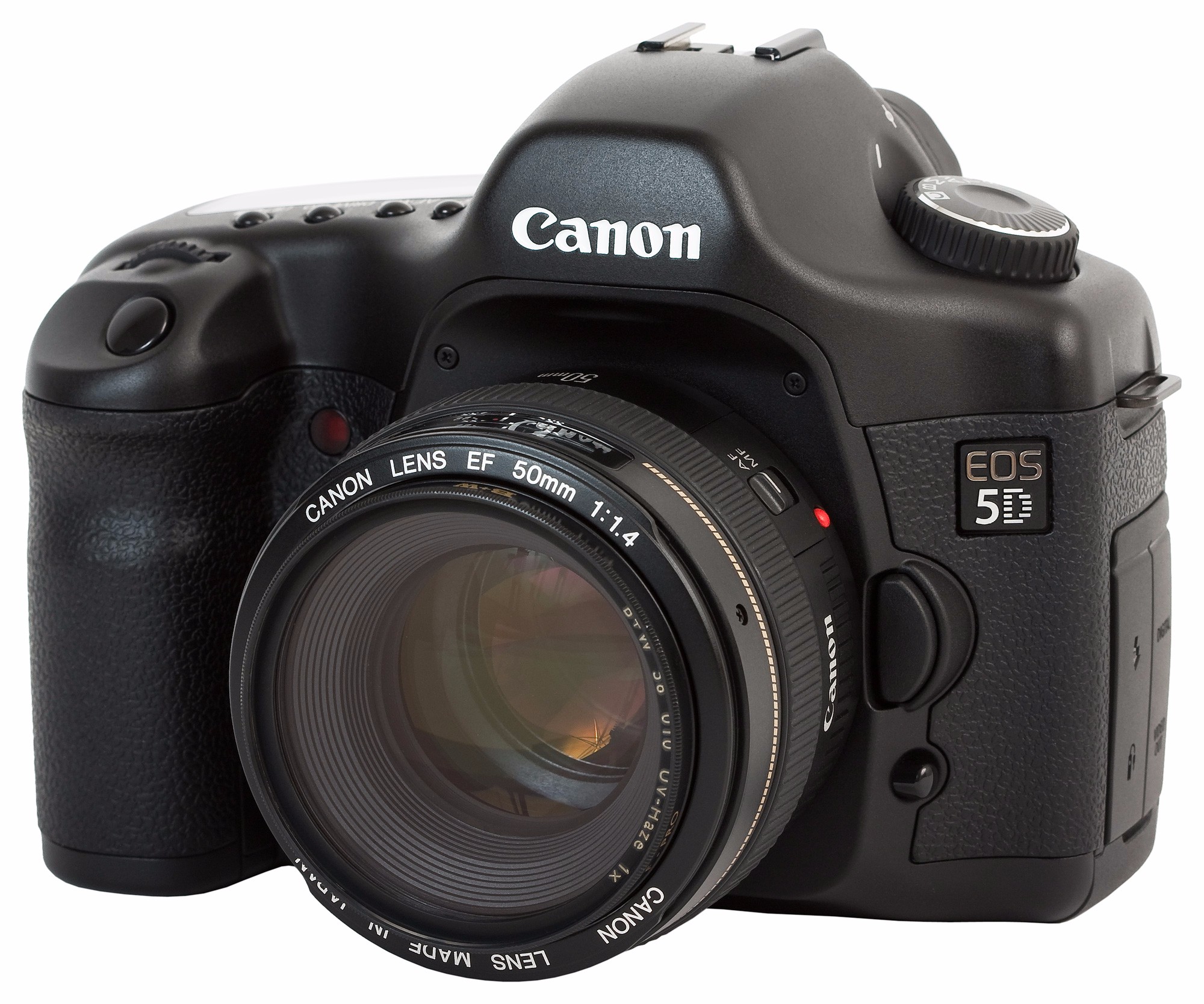 Canon 5D uses H.264 compression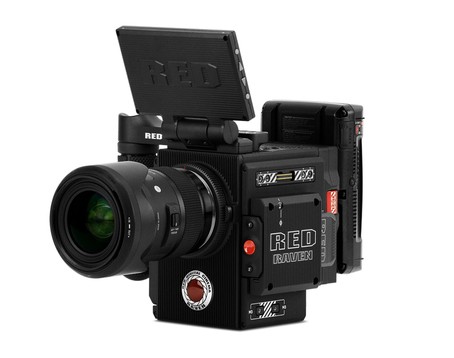 RED Raven 'Digital Film' Camera
It is the Digital camera that we will be concentrating on here in this course but the videotape format is still something that you as an Assistant, need to appreciate and understand how it is ingested into your project as and when needed..
Camera storage formats and types
Most of the smaller modern day production cameras use either Secure Digital (SD) Cards or Compact Flash (CF) Cards. These are common formats and so can be accessed with an 'off the shelf' card USB reader available from most computer shops.
However other camera systems may use bespoke storage mediums such as the SONY SxS cards or the RED Mini Mags, which need specialist readers to access the rushes.
HINT: Make sure you know what your production will need to read its cameras rushes before you start!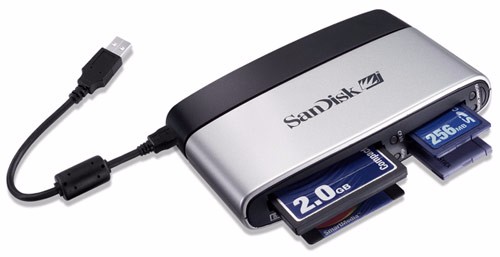 USB attached card reader. Usable on laptops and desktop systems
SONY XDCAM Disc format allows digital media to be stored on optical disk and then used, like a tape, for long-term storage. Media can be played back from decks as base-band video, or ingested into an NLE system via a USB attached specialist drive.
NOTE: The SONY XDCAM HD and XDCAM EX codec has been with us for some time now and is already being viewed as a legacy codec.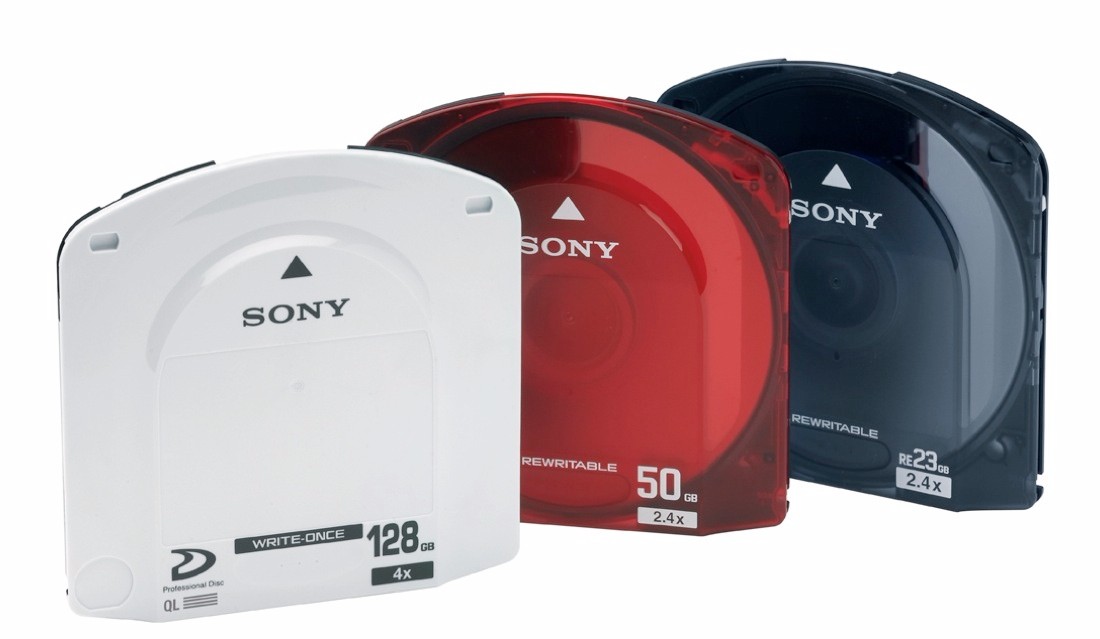 SONY XDCam Discs. Colour dictates the capacity